Knowing the proper way to trim and prune your shrubs starts first with knowing when to trim them.
The timing can affect many aspects of your plants health including viability and flowering.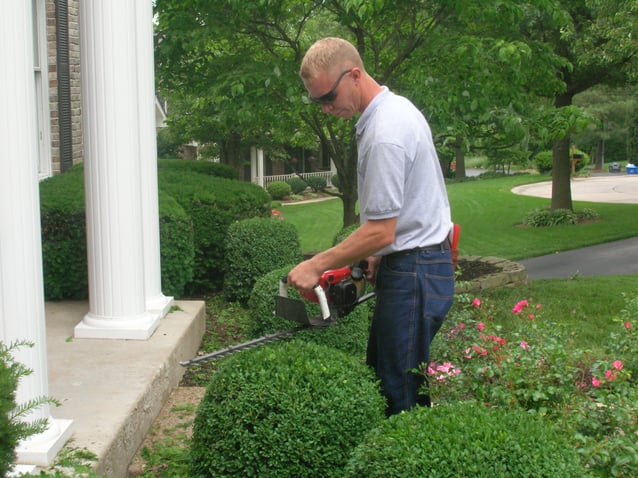 Many of our Dowco clients have their trees and shrubs pruned 1-4 times per year depending on their landscape and their level of activity in the garden.
It's easy to see the immediate benefits of trimming and pruning trees and shrubs during the growing season. But, this type of pruning encourages new growth, which is not typically desired going into a cold St. Louis winter. There are oftentimes good reasons to prune in the winter as well.
Fill out the form on this page to help us identify and understand your sense of "landscape style". We will make recommendations based upon your feedback and looking at your site.
A good pruning strategy will develop trees and shrubs that are healthy, strong, and gorgeous (like you)!