If you desire a healthy beautiful lawn, Dowco has the right fertilization and weed control solutions for you!
Let's face it; you're looking for results from your St. Louis lawn care company. You want someone who is reliable and knowledgeable to provide a beautiful, green lawn!
Dowco's fertilizers are always formulated for the soil conditions specific to the St. Louis area. Fertilization for your lawn adds the necessary nutrients in the required amounts to promote healthier and greener turf. A lush, healthy lawn is the best defense for withstanding adverse conditions such as disease and drought.
Weeds in your lawn are unsightly. There are weeds that thrive during every season in St. Louis. Effective weed control depends on several factors timing, stage of growth, and correct identification. Resilient weeds don't rest, and neither does Dowco's proven weed control program.
Dowco's Fertilization and Weed Control Program Includes: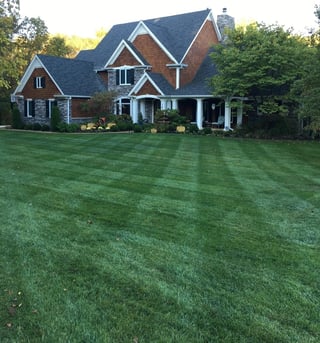 Round 1 - Slow release fertilizer and broadleaf weed control + crabgrass pre-emergent
Round 2 - Slow release fertilizer and broadleaf weed control + crabgrass pre-emergent
Round 3 & 4 (applied together on same date) - Slow release fertilizer and broadleaf weed control + grub control
Round 5 - Slow release fertilizer and broadleaf weed control
Round 6 - Slow release fertilizer and broadleaf weed control
Round 7 - Lime application
Additional Seasonal Lawn Solutions
Nutsedge Control
One of the peskiest weeds in St. Louis, Nutsedge is an invasive weed that is lime green in color and has a waxy appearance. Nutsedge grows faster and pops up taller than grass and seems impossible to control.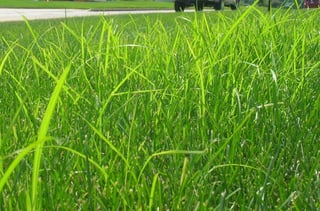 Many people refer to nutsedge as water grass or nutgrass. Botanically, it is classified as a sedge and not a grass which is why control is difficult. Nutsedge thrives in low spots and high moisture areas but can also surface in drier spots as well.
This weed is difficult to eliminate because it spreads in three different ways: by its seeds, by its rhizomes (roots that run laterally), and by its "nutlets" which are tiny onion like nodules that grow at the end of the rhizome and sit dormant in your lawn. These rhizomes are the reason why the invasive weed may re-appear after hand pulling.
The best defense is a lush lawn. A grass canopy blocks sunlight and keeps the soil cool, frustrating the Nutsedge.
Dowco offers nutsedge applications at the same price as your normal fertilization and weed control application. We use a post emergence herbicide product designed to control Nutsedge without stressing or damaging established turf. We strongly recommends 2 treatments, scheduled 6 weeks apart for optimal results. The product works on contact; therefore your treatment would be scheduled 2-3 days after mowing.
Lawn Disease
If you've noticed brown spots in your St. Louis lawn during the summer months, you may have turf disease. Turf disease in St. Louis lawns generally occurs during the summer months.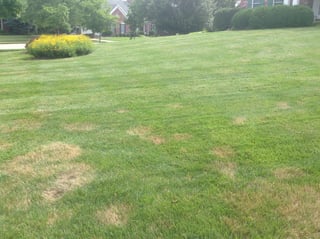 Yellowing grass plants, thinning out, and brown spots are an indication of a problem. A trick is to identify turf disease is to check the leaf blade for lesions.
Disease thrives during periods of prolonged moisture, humidity, and temperatures above 75 degrees. Thatch deeper than 1/2 inch has a severe impact too. Thin turf that has not been over- seeded is generally more susceptible to disease.
To treat lawn disease, Dowco uses a liquid product that works on contact with the diseased areas right away, as well as absorbs through the plant roots to provide 7-21 days of protection. Due to pressure from the pathogen and climatic conditions, some brown spots may remain. For optimal results, Dowco will apply two treatments scheduled two weeks apart. We will schedule these around your typical mowing day for you.
The treatments are a bit pricey, so you may opt to let the disease run its course. These destroyed areas of turf will need to be aerated & seeded in the fall. Due to upcoming hot temperatures, Spring is NOT the time to seed. A fall over-seeding will enable you to crowd out weeds with an desirable grass.
The best solution is to avoid getting lawn disease by modifying cultural practices. Here are some tips to keep brown spots away:
Allow your turf to dry thoroughly between watering. Remember to water deeply in the mornings.

Provide proper drainage or eliminate low, wet areas in the lawn.

Mow your lawn less frequently, higher and with a sharp blade.

Plan fall aeration if thatch is over 1/2 inch thick.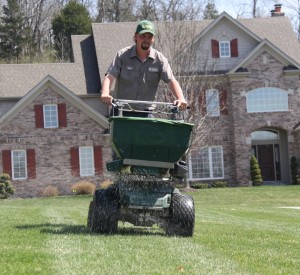 Rest assured that you will have trained and licensed professionals on your site. Our licensed fertilization applicators are trained to avoid burning the turf or leaving stripes in the lawn.
Dowco's team pays attention to all the details – including treating behind your A/C unit, going all the way to the woods line, and ensuring that we are treating the turf with the appropriate mix rate.
Our technicians will proactively communicate with you by leaving handwritten notes on your door after each application. They will make suggestions for your lawn if they see areas of improvement.
St. Louis Weed Control Free E-Book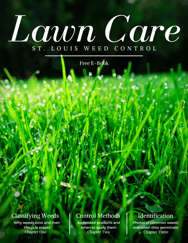 Want to learn more about lawn care and weed control for your St. Louis lawn?
Find out how to classify weeds, control them with pre-emergent or post-emergent herbicides, and identify 9 common weeds in the midwest region with this free e-book influenced by our horticulturists on staff.