Meet Team Dowco!
Maurice Dowell, CLP, President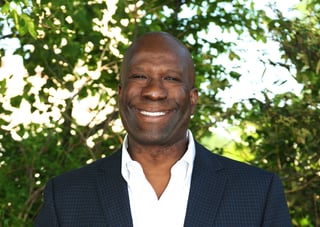 I get to play with landscape equipment, purchase technology, hire talented people and work with the best customers in the world! What else could you ask for in a job but to fulfill your life's dream?
The landscaper in me enjoys working in my yard and tweaking my Koi pond. When I'm not outside doing an occasional Netflix binge.
Road biking has become a big part of my life. Leukemia and Lymphoma along with Muscular Cirrhosis are bike causes I have participated in. In 2016 I began traveling the country with my bike and am excited to ride in new places! When not riding, I spin, or hit the gym. Travels take me to me to visit relatives, old friends and make new ones. My favorite sites have water, beach, sun and mountains. Hope to see you in one of those places soon!
Donna Dowell, CFO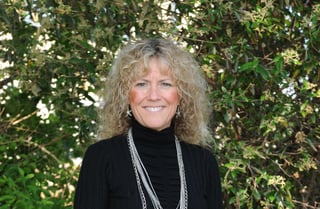 Back in the day, I prepared invoices on a manual typewriter with two toddlers playing at my feet. Boy have we come a long way! Today I am delighted to be a part of the best team Dowco has ever assembled. I have the opportunity to work with bright enthusiastic managers administratively and I'm thrilled to see the beautiful work completed by our talented outdoor professionals. I'm proud of Dowco Enterprises Inc.
Personally, I like being outside, walking, camping and hiking. I also enjoy meeting new people, especially people who have made big changes in their life and have a story to tell.
Matt Hagemann, Senior Landscape Designer / Horticulturist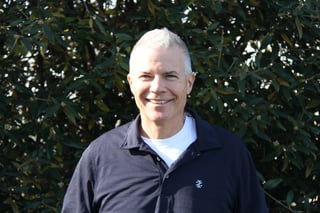 Working as a member of a great team is one of the reasons I am so excited about working at Dowco. Everybody has their strengths, and is positioned accordingly. With a B.S. in Horticulture and 28 years in the industry, my strength is helping people solve their lawn and landscape problems, while maintaining functionality and beauty. It's definitely great to do what you love at work every day, working with people and plants.
My family and I enjoy the outdoors and we make time every summer to go somewhere beautiful for family vacations. One of our favorite destinations has been to Utah to enjoy it's many National Parks, like Zion, Arches, Kodachrome, and Bryce Canyon to name a few. It's so nice to de-pressurize and enjoy each other's company, hiking, rafting, fishing, and canyoneering, away from all the hustle and bustle of daily work schedules.
When I'm not working, gardening, or chasing one of our 2 small dogs around the yard, maybe I'll run into you hiking one of the area parks or conservation areas.
Jane Schuth, Office Manager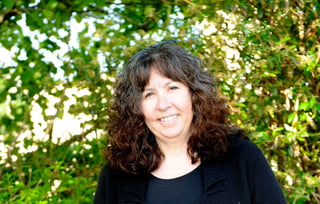 I have been here over 12 years and have experienced a bit of everything the company has to offer. Currently, I manage the administrative part of the business by leading the scheduling team and making sure our billing is timely and accurate. Talk to me if you have any billing concerns!
Personally, I love being outside, and I always make it a point to try a new container plant (or several!) every season, and I enjoy growing and trying new herbs and vegetables.
Shanney Rudd, Account Controller/HR Specialist
I come to Dowco with 15 combined years of experience in accounting and human resources. I have always loved working with numbers. This passion led me to pursue a Bachelor's of Accountancy degree from MS State University. 10 years ago I was introduced to the world of human resources and have had a continued desire to work as an HR professional ever since. I'm excited that my position here at Dowco gives me the best of both worlds, working in accounting and human resources! I am delighted to be a member of the Dowco team!
When not working, I love spending time with my hubby and two sons. I also love getting in touch with my creative side and coming up with home décor ideas (this usually leads to more work for hubby J). It's always an added bonus if I can find a doable DIY project (I love to save money…guess it's the accountant in me)!
Angie Turner, Billing Specialist
I am a 2010 graduate of Webster University with a Bachelor's Degree in Management. I have two teenagers at home who will be graduating high school Spring 2018. My son is a volunteer firefighter and he plans on majoring in Fire Technology. My daughter is an honor student and she participates in many community groups and plans on majoring in Nursing. As you can tell I am very proud of my kids, I am a mom first and foremost. Plus I get to be the favorite Aunt to my many nephews.
Professionally in my background I have focused primarily in Human Resources and Sales. In my previous position I served as both the Office Manager and the Human Resource Manager for a franchise of a national fire, water, mold mitigation and rebuild/install company. Prior to that position, I was in real estate for several years. I am looking forward to getting settled in my new position with Dowco and seeing just how far I can go.
Field Supervisors: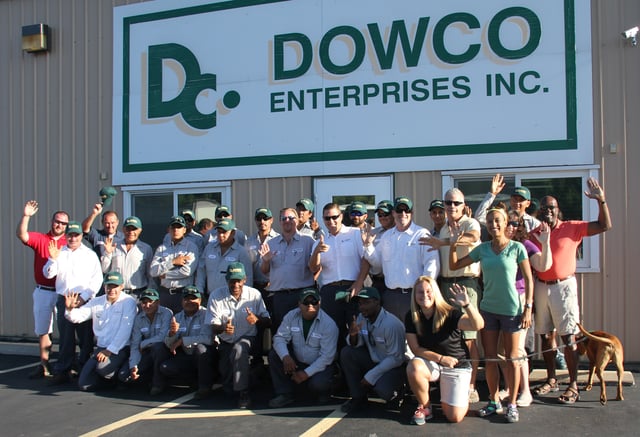 Francisco Escobar, started 7/31/2013
Ricky Davis, started 4/27/2015
Lawn Care Technicians:
Ricky Davis, started 4/27/2015
George Mostow, started 5/4/2015
Maurice Harris, started 2/17/2016
Chris Hight, started 1/23/2017
Irrigation Technicians:
Pepe De La Rosa, started 4/1/2004
James Matthews, started 2/13/2017
Kurt Vanderzanden, partner
Are you interested in joining our goal focused and performance driven team of outdoor living professionals? Do you know somebody who wants to help make a difference? Dowco is continually hiring! Please visit our careers page for more information.
You can fill out an application online and submit your resume. Or you can also stop in to our office Monday through Friday 8am - 4pm.
As you know, life changes every day...
You can find regular updates on our Facebook and our Blog!