Click on any of the photos to learn more about the project.
Check out these before & after photos from a Dowco client who moved into the area from out of state. He was used to having a really nice, manicured landscaping, but just needed something fresh and exciting!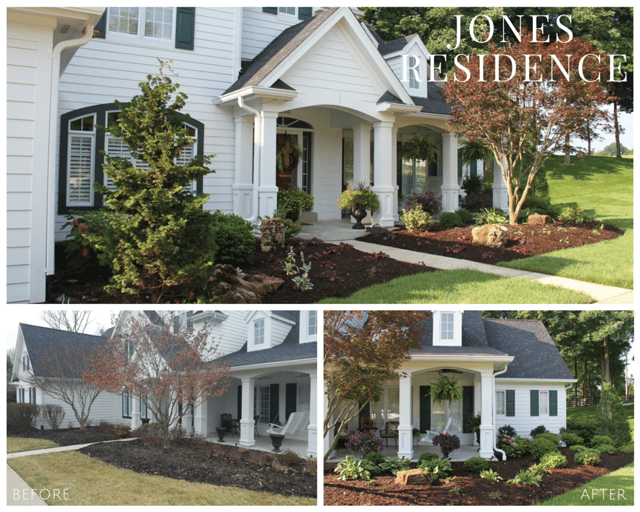 Feeling overwhelmed with the amount of work that needs to be done in your yard?
Here is a yard that Dowco transformed in one day by cleaning the weeds and leaves out of the beds, trimming and pruning the existing shrubs, removing dead trees, and installing fresh mulch.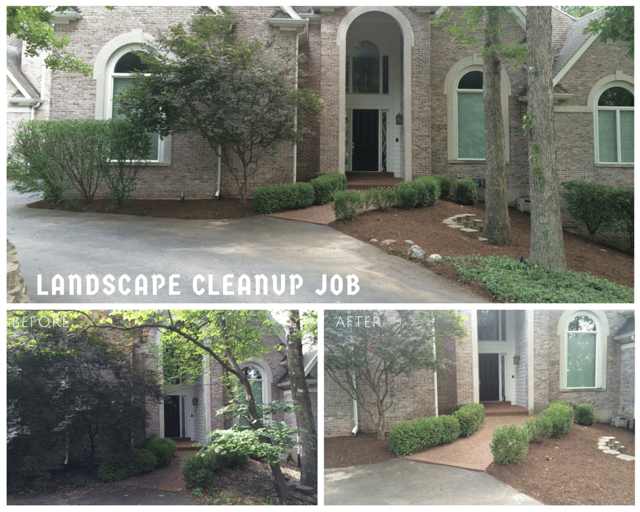 Have a trouble spot in your garden where you can never seem to grow anything?
Check out these before and after photos of a Chesterfield Landscaping bed that Dowco replanted for one of our clients who had a hard time finding something that would work well with the amount of sun and shade that this area gets.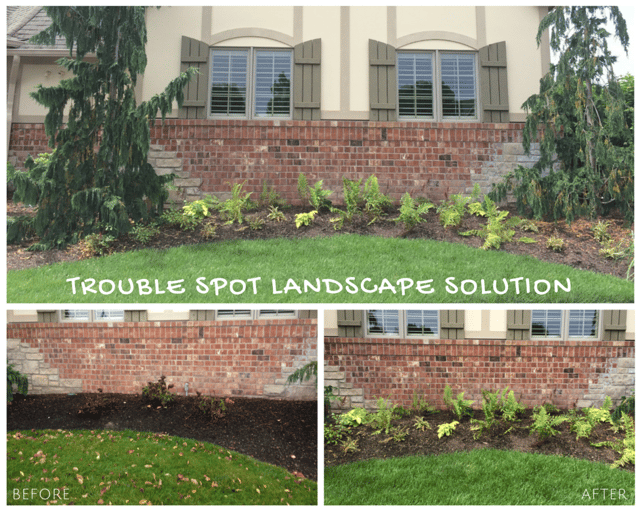 Is your landscaping mature and outdated?
After living in this home for many years, our client was ready for his front and side yards to have a facelift! Dowco worked with his budget through 2 seasons to make his dream come true.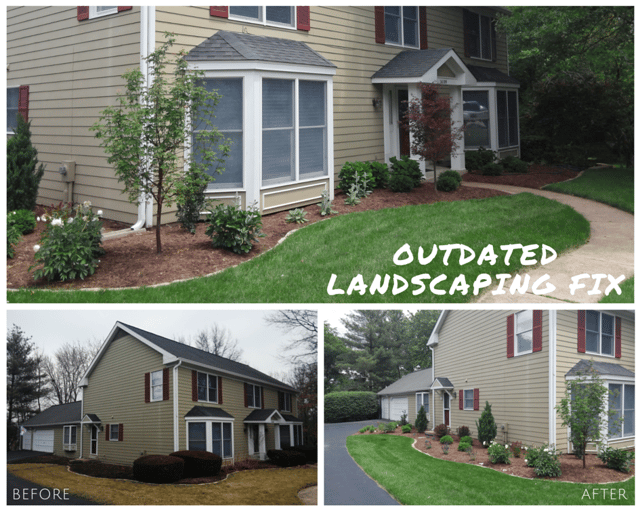 Are you tired of water washing away all of your mulch?
Dowco designed a plan that would wrap the corners of the beds with stone edging and incorporate cobblers to create a 9 foot wide passage for rainwater to flow efficiently through the bed.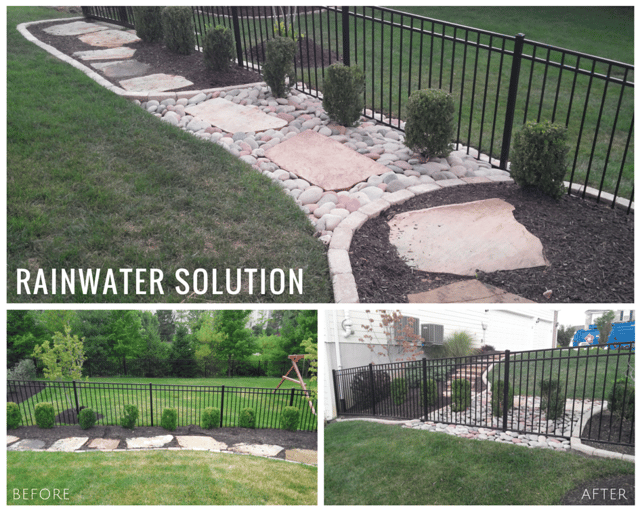 Just move in to the St. Louis area? Looking to put your own personal touch on your landscaping?
This client contacted us in the spring of the year to sign on for ongoing maintenance. During one of our site visits, we suggested cleaning out the beds. The homeowner loved the idea of recapturing their bed space and our crew came out to tackle it all.