Licensed Lawncare Applicator Job Description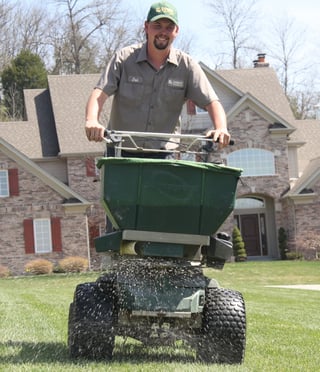 Dowco's licensed lawncare applicator is responsible for providing the fertilization and weed control of turf and beds for the company's clients while hitting their production goals.
This position is a stepping stone to lawncare managerial positions like the lawn care manager.
Licensed Lawncare Applicator Key Responsibilities & Performance Deliverables:
Perform the Dowco Differences on every site, delivering top-quality professional work on all jobs.
Perform assigned production within budgeted labor hours.
Stock and prepare truck with necessary product and equipment as needed.
Maintain a clean and safe work environment, including the work site, trucks, shop, and equipment.
Actively participate in team meetings.
Complete all duties safely with no accidents.
Diagnose turf problems.
Generate new leads & enhancements.
Hit hourly and monthly sales goals.
Coach, develop, and hold accountable licensed technicians.
Assist in ensuring that required materials & equipment are acquired and ready for treatments.
Coordinate equipment care and maintenance with mechanics.
Perform other types of work during off-peak seasons, i.e. snow events.
Licensed Lawncare Applicator Knowledge, Skills & Abilities Required:
Driver's license with no points.
Current applicator license.
Minimally 2 years of practical experience.
Ability to lift 50 pounds.
Ability to work in varying outdoor weather conditions.
Ability to work alone with no assistance.
Ability to transport self to each job via GPS, map book, or directions.
Literate and legible handwriting.
Good customer service skills.