One of the peskiest weeds in St. Louis, Nutsedge is an invasive weed that is lime green in color and has a waxy appearance.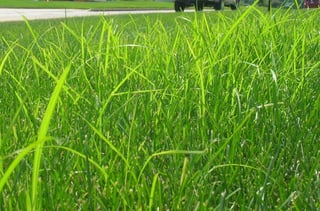 Nutsedge grows faster and pops up taller than grass and seems impossible to control.
Many people refer to nutsedge as water grass or nutgrass. Botanically, it is classified as a sedge and not a grass which is why control is difficult. Nutsedge thrives in low spots and high moisture areas but can also surface in drier spots as well.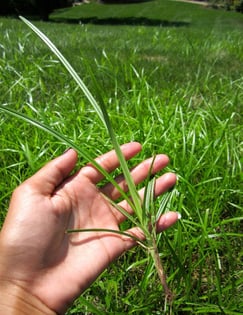 Nutsedge Reproduction
This weed is difficult to eliminate because it spreads in three different ways: by its seeds, by its rhizomes (roots that run laterally), and by its "nutlets" which are tiny onion like nodules that grow at the end of the rhizome and sit dormant in your lawn. These rhizomes are the reason why the invasive weed may re-appear after hand pulling.
How Can I Prevent Nutsedge?
The best defense is a lush lawn. A grass canopy blocks sunlight and keeps the soil cool, frustrating the Nutsedge. Unfortunately, there is no product on the market that works as a preventative control for nutsedge.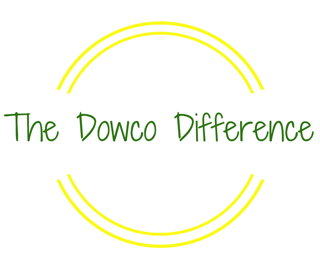 Dowco uses a post emergence herbicide product designed to control Nutsedge without stressing or damaging established turf. Dowco strongly recommends 2 treatments, 6 weeks apart for optimal results. The product works on contact; therefore we prefer to schedule treatments 2-3 days after mowing.