Field Supervisor Job Description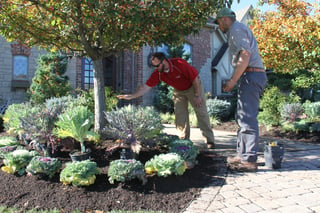 Dowco's field supervisor performs support activities to ensure top quality work standards and to maintain organizational efficiency and effectiveness.
This position is a stepping stone to managerial positions!
Field Supervisor Key Responsibilities & Performance Deliverables:
Ensure that we are achieving quality standards on work completed.
Set up jobs and crews.
Coach, groom and evaluate team leaders.
Assist in developing safety programs and discussions.
Perform property and quality inspections as needed and report findings.
Ensuring all needed equipment is available and operational.
Assist in ensuring all needed job materials are available.
Assist in creating and implementing a training schedule.
Ensure crews are hitting or exceeding their production goals.
Open and close facilities.
Perform other types of work during off-peak seasons, i.e. snow events.
Field Supervisor Leader Knowledge, Skills & Abilities Required:
Valid driver's license, no points.
5 years of experience in the Green Industry.
Self-sustaining problem solving abilities.
Solid Plant ID skills.
Ability to prioritize and manage time wisely.
Excellent communication skills with clients & employees.
A clear thinker with imagination who is an inclusive leader and a confident expert.
Able to perform and teach top quality work in a variety of green industry areas (Landscape Management, Lawn Care, Design/Build, Irrigation and Snow Removal).
Find other career opportunities here.