St. Louis Lawn & Landscaping Account Manager Job Description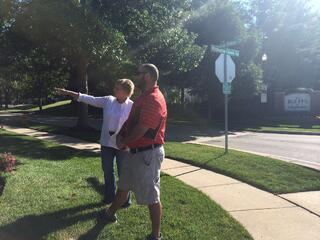 Dowco's account manager is a member of the management team and is responsible for generating and closing enhancement sales, ensuring 100% retention of VIP customers, and meeting or exceeding required profitability of jobs sold.
You will be responsible for supervising and assisting in all stages of the process from generating leads, selling and maintaining.
Our account managers excel in preparing, implementing and monitoring weekly, monthly and annual maintenance programs for our client base.
St. Louis Account Manager Key Responsibilities & Performance Deliverables:
Manage and empower field supervisors; hold them accountable.
Effectively coach and grow direct reports.
Ensure that required equipment is ready for projects and materials are acquired.
Monitor on-going job progress.
Proactively purchase materials and ensure sufficient inventory.
Assist in hiring, training and development of staff.
Provide feedback as to recruitment needs.
Efficiently schedule route services.
Set goals & track progress relating to production, routing and scheduling.
Ensure effective transitions between Sales and Production.
St. Louis Account Manager Knowledge, Skills & Abilities Required:
Undergraduate degree required or 2 years of experience.
Microsoft Office; Word, Excel.
Competent writing of business letters, quotations, and emails.
Driver's license with no points.
Proven management skills and people skills.
Local plant identification skills.
Able to accurately bid and sell work.
Keen eye for quality work in the industry.