Irrigation Technician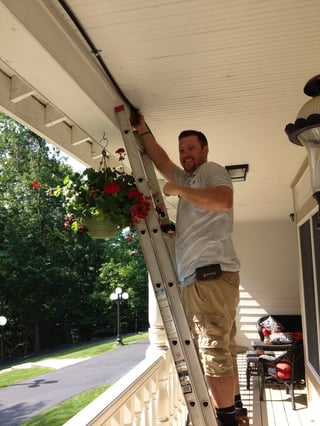 Dowco's St. Louis Irrigation Technician is responsible for providing the maintenance and repair of irrigation systems for the company's clients while hitting their production goals as well as generating additional sales.
Irrigation Technician Key Responsibilities & Performance Deliverables:
Timely arrival at all appointments.
Perform system startups and winterizations.
Perform irrigation inspections.
Trouble-shoot & diagnose irrigation problems.
Perform assigned irrigation system repairs within budgeted labor hours & costs.
Generate new leads & enhancements.
Hit hourly & monthly sales goals.
Complete paperwork, notes & forms properly and in a neat & timely fashion.
Keep all equipment clean and functional.
Keep vehicle clean, organized & stocked to meet daily appointment needs.
Assist in leading a training session.
Assist in ensuring that required materials & equipment are acquired & ready for projects.
Complete all duties safely with no accidents.
Perform other types of work during off-peak seasons, i.e. snow events.
Irrigation Technician Knowledge, Skills & Abilities Required:
Valid driver's license, no points.
Ability to lift 50-100 pounds, pull piping, and loading and unloading materials onto truck.
Ability to dig and work in a knelling position for extended periods of time.
Ability to work alone with no assistance.
Ability to transport himself to each job via GPS, map book, or directions.
1 year of experience in the irrigation field.