Irrigation Manager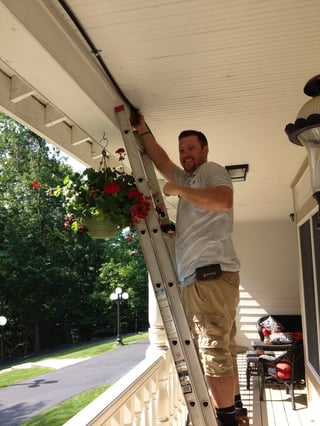 Dowco's St. Louis Irrigation Manager is responsible for providing the maintenance and repair of irrigation systems for the company's clients while hitting their production goals as well as generating additional sales.
Irrigation Manager Key Responsibilities & Performance Deliverables:
Own your jobsite.
Ensure timely arrival at all appointments.
Execute quality work with no call backs.
Perform system startups, winterizations and inspections.
Troubleshoot and diagnose irrigation problems.
Perform assigned irrigation system repairs within budgeted labor hours and costs.
Pursue and generate new leads and enhancements to achieve required hourly and monthly sales goals.
Complete paperwork, notes and forms accurately and in a timely fashion.
Keep vehicle and equipment clean and organized.
Assist in leading a training session (irrigation).
Ensure that required materials & equipment are acquired and ready for all projects.
Complete all duties safely with no accidents .
Perform other types of work during off-peak seasons, i.e. snow events.
Achieve a required gross profit margin on work.
Integrate safety discussions in conversation.
Actively participate in staff meetings.
Assist in training and development of team members.
Grow your skills and knowledge of the company and the industry.
Ensure achievement of Mission Statement standards.
Irrigation Manager Knowledge, Skills & Abilities Required:
Driver's license with no points
Master or Journeyman lawn irrigation system certification
Ability to lift 50-80 pounds, pull piping, and loading and unloading materials onto truck
Ability to transport himself to each job via GPS, map book, or directions
3 years experience in the irrigation field
St. Louis County Backflow certified
Proven customer service skills
Sales, time management and follow up skills