Maintenance Crew Member Job Description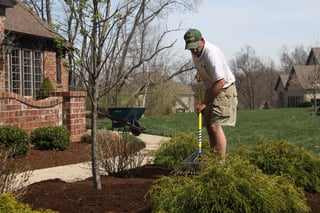 Dowco's maintenance crew member is responsible for assisting the crew leader and owning the daily production duties.
This is our entry level position.
Mainteanance Crew Member Key Responsibilities & Performance Deliverables:
Perform the Dowco Difference of delivering top-quality professional work on all jobs.
Own your jobsite.
Perform quality work with no call backs.
Perform assigned production within budgeted labor hours.
Assist crew leader loading and unloading the vehicle(s).
Maintain a clean and safe work environment, including the work site, trucks, shop, and equipment.
Act as a spotter for the crew leader when reversing vehicles.
Sweep the shop, sharpen blades, and perform other duties as needed when asked.
Actively participate in team meetings.
Work safely no accidents.
Perform other types of work during off-peak seasons, i.e. snow events.
Grow your skills and knowledge of the company and the industry.
Ensure achievement of Mission Statement standards.
Maintenance Crew Member Knowledge, Skills & Abilities Required:
High school graduate preferred, not required.
1 year practical industry experience preferred, not required.
Ability to lift 50 pounds.
Ability to work in varying outdoor weather conditions.
Ability to follow directions.
Clear knowledge of the Dowco Differences.
Find other career opportunities here.