St. Louis Horticulturist Job Description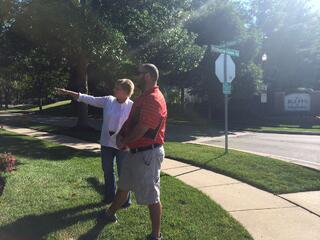 Dowco's horticulturists are responsible for the planning, preparation and maintenance of gardens, turf grounds and other outdoor spaces for our clients.
You will be responsible for supervising and assisting in all stages of the process from generating leads, selling and maintaining.
Our horticulturists excel in designing and installing planting schemes for enhancement projects as well as reviewing existing plantings for current clients during site visits to solve problems and bring client dreams to reality.
You will be preparing, implementing and monitoring weekly, monthly and annual maintenance programs for our client base.
St. Louis Horticulturist Key Responsibilities & Performance Deliverables:
Generate and close new leads; enhancements and new contracts
Manage and retain a specified customer territory
Achieve a required net profit margin on work sold
Complete scheduled site visits
Assist in ensuring that required equipment is ready for projects and materials are acquired prior to project install
Assist in training and development of staff
Review ongoing progress of jobs sold
Continually grow your skills and learn
St. Louis Horticulturist Knowledge, Skills & Abilities Required:
Generate sales to achieve required goals
Achieve a 60% gross profit margin on work sold
Ensure 90% retention of book of business